TikTok has become one of the most popular social media platforms worldwide, known for its short video content and engaging user community. TikTok Coins are a virtual currency within the app that allows users to purchase virtual gifts for their favorite creators, participate in live events, and enhance their overall TikTok experience.
If you're in the UK and want to top up TikTok Coins, this guide will walk you through the process, payment options, and tips for managing your TikTok Coin balance.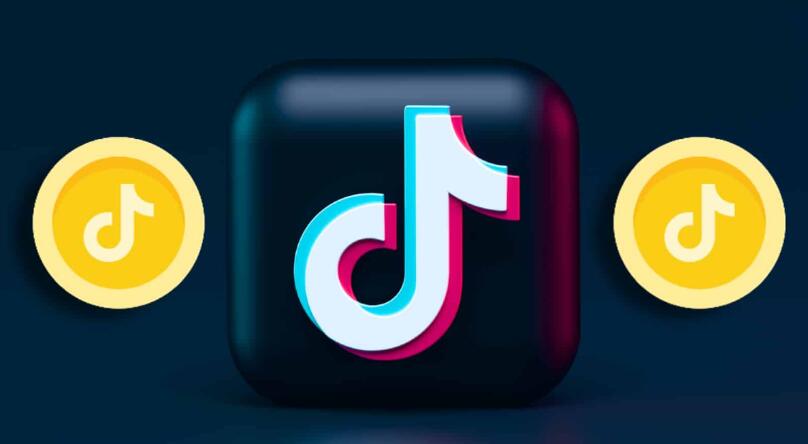 Why You Might Want to Top Up TikTok Coins
There are several reasons why you might want to top up TikTok Coins:
Supporting Creators: By purchasing virtual gifts with TikTok Coins, you can support your favorite content creators and show your appreciation for their work.
Enhanced Interaction: TikTok Coins enable you to interact more actively with live streamers and engage with the TikTok community.
Gifting and Rewards: You can use TikTok Coins to send virtual gifts to friends and fellow TikTok users, fostering connections and spreading positivity.
Access Exclusive Features: Some TikTok features and content are only available through the use of TikTok Coins, so topping up allows you to access these exclusive elements.
Step-by-Step Guide to Recharging TikTok Coins in the UK
To recharge Coins from your TikTok account:
Open the TikTok app and tap on your Profile at the bottom.
Navigate to Settings and privacy, then select Balance.
Choose the desired Coins package to purchase.
Follow the provided instructions to complete the transaction through the relevant app store.
To recharge Coins from a TikTok video:
Inside the TikTok app, click the Comments button located beneath a video.
In the comment bar, locate and tap the Gifts button. If you don't see the Gifts option, it means the creator is not currently accepting Gifts.
Select Recharge and pick the Coins package you wish to buy.
Proceed by following the given instructions to finalize the purchase through the applicable app store.
Payment Options and Methods Available for UK Users
TikTok typically accepts a range of payment options in the UK, including:
Credit and Debit Cards: You can use major credit and debit cards like Visa, MasterCard, and American Express.
Mobile Payments: Many users opt to pay through mobile payment services like Apple Pay and Google Pay.
PayPal: In some cases, TikTok may offer PayPal as a payment option.
Carrier Billing: Depending on your mobile carrier, you might be able to charge TikTok Coin purchases to your phone bill.
Tips for Managing Your TikTok Coin Balance
Here are some tips for effectively managing your TikTok Coin balance:
Set a Budget: Determine how much you're willing to spend on TikTok Coins and stick to your budget to avoid overspending.
Check for Discounts: Keep an eye out for special offers and discounts on TikTok Coin packs that can provide better value for your money.
Use Coins Wisely: Spend your TikTok Coins thoughtfully on virtual gifts, interactions, or exclusive content that you genuinely enjoy.
Support Your Favorites: Use TikTok Coins to support content creators whose work you appreciate. Your contributions can make a difference to them.
Stay Informed: Keep up with TikTok's announcements and updates regarding TikTok Coins to ensure you're making the most of your balance.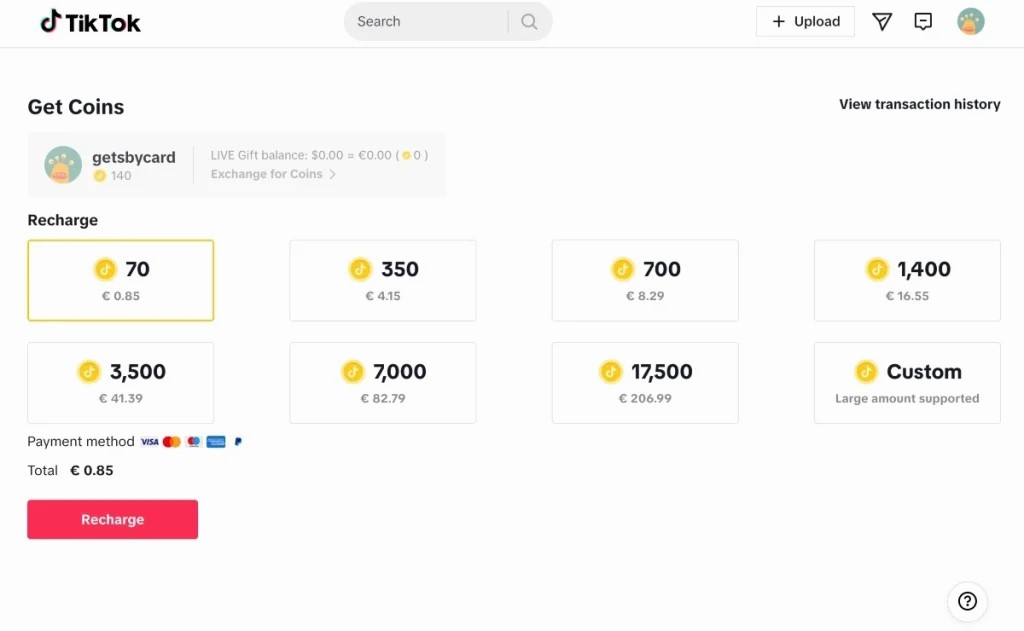 Topping up TikTok Coins in the UK is a straightforward process that allows you to enhance your TikTok experience, support creators, and engage with the TikTok community in unique ways. By following the steps outlined in this guide, you can easily recharge your TikTok Coins, explore the app's features, and make the most of your virtual currency.
Whether you're a casual TikTok user or an avid supporter of content creators, TikTok Coins provide an avenue for you to express yourself and connect with others in a fun and meaningful way.
Related articles:
Unlocking TikTok Fame with Freer.in: Boost Your Presence

TikTok has become a global sensation, with millions of users sharing their creativity through short video clips. If you're looking to boost your presence on TikTok, you may have come across Freer.in, a platform that claims to help users increase likes, followers, and engagement on their TikTok content. In this comprehensive guide, we'll explore what […]

Froyz.com: Exploring Features and Benefits

In the world of TikTok, gaining followers is a significant milestone for content creators looking to expand their reach and influence. Froyz.com is one of the platforms that claims to provide TikTok followers to users. In this comprehensive guide, we'll explore the features of Froyz.com, discuss the benefits of using it for growing your TikTok […]

Freer.es TikTok Likes: How to Boost Your TikTok Engagement

TikTok has become a global sensation, offering a platform for creative expression, entertainment, and engagement. In the world of TikTok, engagement is the key to success. One way to enhance your TikTok experience is by using Freer.es to increase your likes and, consequently, your engagement. In this comprehensive guide, we'll explore why TikTok engagement matters, […]